LA SABANA

 X CREAD MERCOSUR
 IV CREAD CARIBE
 LINK CHILE
 I CENTRAL AMERICA
 XV GUADALAJARA
 I CREAD MEXICO
 VIRTUAL EDUCA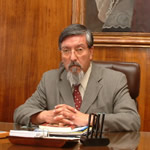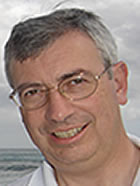 In 2003 the Universidad Técnica Particular de Loja (UTPL) was named executor of an IADB Project entitled " Virtual Center for the Development of Quality Standards for Higher Distance Education in Latin America and the Caribbean" under the supervision of CREAD and the Spanish organization AIESAD. This initiative, which was strongly supported by CREAD, was developed as a response to two of the most difficult challenges faced by higher education in our continent: distance education and the search for quality. It attracted a wide participation on the part of many institutions (www.utpl.edu.ec/centrovirtual) and this led to a series of events in which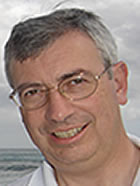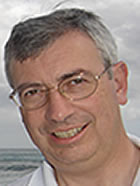 ---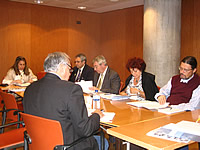 2006 BOARD MEETING
Foreground: Gerardo Coronado Ramírez (representing Manuel Moreno Castañeda). Back row (left to right): Patricia Ávila Muñoz, Armando Villarroel, Luis Miguel Romero Fernández, Marlene Blois, Luis Valter Brand Gomes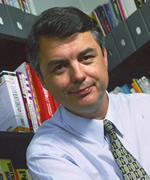 This is the fifth time that I have taken part in Virtual Educa (Valencia 2002, Miami 2003, Barcelona 2004 and Mexico 2005) and, in fact, I am still amazed. From June 20 th to June 23 rd the Seventh Session of Virtual Educa was held in the enormous Euskalduna Palace of Congresses in Bilbao (Basque Country) with the title: "From the information society to the knowledge society: continuous training, the strategic factor for social development". This conference never fails to astonish me because the academic program was so extensive (294 presentations) and so rich in content and diversity of presenters, that it was a shame to have to miss so many of the parallel sessions in the six auditoria.
---

FUNDAÇÃO OSWALDO CRUZ
BRAZIL
www. fiocruz.br
DISTANCE EDUCATION IN THE SÉRGIO AROUCA NATIONAL SCHOOL OF PUBLIC HEALTH (ENSP) – FUNDAÇÃO OSWALDO CRUZ (Fiocruz) – Brazil
www.ead.fiocruz.br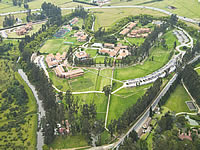 UNIVERSITY OF LA SABANA, COLOMBIA,
FACULTY OF EDUCATION
www.unisabana.edu.co
The Faculty of Education of the University of La Sabana was founded to provide personal and professional training for Colombian educators and to create alternative
TENTH CREAD/ MERCOSUR CONFERENCE 2006
Universidad Católica del Norte
Antofagasta, Chile
August 2-8, 2006
http://www.ced.ucn.cl
FOURTH CREAD CARIBBEAN
and
4TH INTERNATIONAL CONGRESS ON INFORMATION AND COMMUNICATION TECHNOLOGIES AND DISTANCE LEARNING
(CITICED 2006)
Intituto Tecnológico de Santo Domingo (INTEC)
Santo Domingo, Dominican Republic
September 26-29, 2006
http://citiced.intec.edu.do
SECOND INTERNATIONAL MEETING OF EXPERTS IN

DISTANCE EDUCATION AND INFORMATION AND COMMUNICATION TECHNOLOGIES
SECOND INTERNATIONAL MEETING OF EXPERTS IN

DISTANCE EDUCATION AND INFORMATION AND COMMUNICATION TECHNOLOGIES
LINK CHILE 2006
Santiago, Chile
October 16-20, 2006
UTEMVIRTUAL and the Technical Training Center CFT UTEM of the Universidad Tecnológica Metropolitana are pleased to invite the national and international community to join us at LINK CHILE 2006, an academic meeting that will bring together experts from different parts of the world to share their experiences with e-learning, to contribute to the processes of teaching and learning at all educational levels with an emphasis on quality. Topics of interest that will be covered at this meeting include:
A number of important experts in the field of e-learning will be in attendance, among them the well-known academic, Dr. Tony Bates, who will give a keynote address. There will also be representatives from more than 14 countries, from universities and organizations with links to distance education.
This important event will take place in Santiago, Chile from October 16th to 20th, 2006. If you would like to take part, you are cordially invited. For more information, please go to http://utemvirtual.cl/link/2006
FIRST CREAD CENTRAL AMERICA
Universidad Estatal a Distancia
San José, Costa Rica
November 1-3, 2006
http://www.uned.ac.cr
---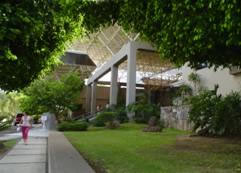 FIRST CREAD MEXICO

Competitive Capacity in the Small Business
Universidad Autónoma de Guadalajara
Guadalajara, México
December 4-7, 2006 http://creadmexico.uag.mx
FIRST CREAD MEXICO