Dr. Judy Roberts
Dr. Mara Ortiz
Dr. Jane Madsen
Dr. Jos Silvio
VIRTUAL EDUCA
IV CREAD CARIBE
X CREAD MERCOSUR
I CENTRAL AMERICA
XV CONFERENCE
http://www.utpl.edu.ec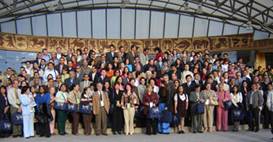 The
creation of internationally recognized quality standards was the central
theme of the First CREAD Andes Congress which was held at the Universidad Tcnica
Particular de Loja (UTPL), in Ecuador,
from October 17th 20th, 2005. This meeting, which had
broad international support, culminated in the creation of the Latin American
and Caribbean Institute for Quality in Higher Distance Education (CAL-ED). More than 500 participants from 15 countries
made presentations, and took part in the deliberation process.
The event was organized by
the UTPL, The Inter-American Consortium for Distance Education (CREAD),
Virtual Educa and the Ibero-American Association for Higher Distance
Education (AIESAD). Other participating organizations were the Organization
of American States (OAS), UNESCO, the Union of Latin American Universities
(UDUAL), the International Council for Open and Distance Education (ICDE),
the Inter-American Organization of Higher Education (IOHE), and many others.
The UTPL will be responsible for the administration and
organization of the Institute, as it will be hosting the Executive
Secretariat. Luis Miguel Romero, Rector of the UTPL, stated that the
Institute will represent the common interest of all those involved in
Distance Education in Latin-America and the Caribbean in guaranteeing the high academic quality of their offerings. In particular,
he recognized the efforts of CREAD, Virtual Educa and AIESAD, as well as the
university organizations that took part in the First CREAD Andes
Congress.
Letter from the President of CREAD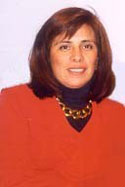 The
decision of the members of CREAD to create an electronic space for the
Consortium has now become a reality; here is the first edition, and this is
especially significant coming as part of our fifteenth anniversary
celebrations. The high profile of our
organization in distance education meetings, as well as the results attained
by our institutional and individual members, need to be better known among
the CREAD community as a whole, so that we can move forward on projects and evaluations within our chosen
field. The first step has been taken, and the rest depends on you, the
members.
The ending of another year in the life of CREAD gives me
the opportunity, as President of the organization, to express my gratitude
for the participation of our members in events which highlight the importance
of distance education and collaboration between specialists, especially with
regard to advances in the definition of quality and the certification of
national and international distance offerings, in order to ensure their
effectiveness and relevance to their users.
Each of us, wherever we are, has the opportunity to work on this topic
through research projects designed to investigate the characteristics and
conditions of national projects, define their strengths and weaknesses and
call for the necessary changes to attain international quality. Again we see the importance of constructing
spaces for the exchange of ideas and for feedback. Let us make our Electronic Newsletter a versatile and effective means of internal
communication.
We also know that there are operational aspects that
need to be improved on, and we hope to engage the active collaboration of our
members to improve the administration and to realize our projects.
The life of organizations is as intense and productive
as the members want it to be, so let us strengthen CREAD through our actions
on behalf of distance education and ensure the success of 2006 in the life of
the Consortium.
I wish you happiness in your personal life and success
in its widest meaning for 2006
With warmest regards from Mexico
Patricia vila Muoz
President
pavila@ilce.edu.mx
PROFILES OF CREAD
INSTITUTIONAL MEMBERS
Latin
American Institute of Educational Communication (ILCE)
Mexico
http://www.ilce.edu.mx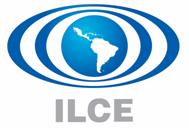 For
the last 50 years this organization has promoted the use of information and
communication technologies, with a view to improving the quality of education
and training in the region.
ILCE has focused on the development and diffusion of
research on the information and communication technologies and their
applications for distance education and training, the production of
educational materials and the training of human resources.
Based on the skills and competitiveness of its
personnel, ILCE creates innovative educational models that promote the use of
platforms and virtual learning spaces to satisfy the requirements of the
public and private institutions of Latin America.


As an international non-profit organization, working in
thirteen Latin American countries, ILCE promotes the use of technological
resources to improve the life and work skills of the population.
---
National
Institute For Agricultural Technology (INTA)
Argentina
http://www.inta.gov.ar
http://www.inta.gov.ar/procadis

The
Instituto Nacional de Tecnologa Agropecuaria (INTA) is a science and
technology organization dating from 1956. It works through research,
technological development and outreach to promote activities leading to
innovations in the agricultural, agro-alimentary and agribusiness sector,
with the aim of contributing to sustainable competition, environmental
health, the sustainability of production systems, social equity and regional
development.
INTA works through 3 NationalInvestigatingCenters,12 RegionalCenters, 44 Agricultural Experimental
Stations and 240 Extension Units, which are located over the whole country. It has a workforce of 3,228
agents, of whom 1119 are professionals (51% with a postgraduate education).
As detailed in the National Strategic Program, Regional
Technological Plans and Regional and Institutional Projects, the Institute is
engaged in 10 lines of research per discipline, and 5 development programs
organized by audience, which reach thousands of families over the entire
country. Historically, INTA has provided 45% of agricultural training
nationwide.
Each year a major exhibition, INTA EXPONE, is organized
for producers, professionals, students and interested people from all over
the country to inform themselves about different lines of work and to talk to
specialists in charge of regional innovations and development.
For more information please go to http://www.inta.gov.ar/
Distance Education
One of the bases of INTA`s activities has been
Agricultural Extension, whose methodologies and strategies we have gradually
been developing. In 1993 The Proyecto de Capacitacion a Distancia
(Distance Training project) PROCADIS was implemented. Since then more than 7000 people have taken
part in its 24 Distance Education programs.
PROCADIS brings distance education to the training
component of the National and Regional Programs and Projects, integrating
research-based content with the operative framework of Extension. PROCADIS also works on the design and
implementation of courses, gives technical assistance for the development of
distance education projects and carries out distance education research.
Our courses are short and are oriented for the student
to reach significant knowledge, develop a critical attitude and reflective
thought about specific themes. They can be taken in conventional modes of
distance education (print materials) or through VIRTUAL PROCADIS.
INTA through PROCADIS, was the site of the vice
presidency of CREAD for the Southern Cone (1997-2002) and currently is the
site of the Support Office for Argentina.
For more information please go to http://www.inta.gov.ar/procadis
---
Nova
Southeastern University (NSU)
USA
http://www.nova.edu/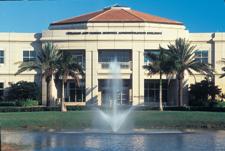 NovaSoutheasternUniversity (NSU) is an independent
university that was founded in 1964 in the State of Florida, and it is the seventh largest
independent university in the United Status.
NSU is licensed in 30 of the 50 states and now has more than 79,000
alumni. The university, which
currently has more than 25,000 students, is recognized as a leader in conventional
and distance education and offers Associate, Bachelors, Masters, Educational
Specialist and Doctoral degrees in almost every state in the Union, as well
as more than a dozen other countries.
FischlerSchool of Education and
Human Services
Fischler School of Education and Human Services is one
of the largest faculties of education in the United Status, with more than
15,000 students around the world. The
school uses a number of different methods to offer high quality education
that is adapted to the schedules and locations of the students.
---
PROFILES OF CREAD INDIVIDUAL MEMBERS
Dr.
Judy Roberts
Canada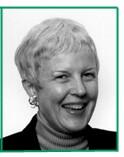 A
member of CREAD since 1997, Judy Roberts has over 25 years' experience in
national and international applications of learning technologies, with a
particular focus on distance and blended education, open and e-learning and
telemedicine/ehealth in the public and private sectors. Frequently invited to
speak at conference plenary sessions, present research papers and facilitate
workshops, she holds an Adjunct Faculty appointment in the Graduate School of
Management and Technology, University of Maryland University College online
MDE program, is Consulting Editor to the International Review of Research
in Open and Distance Learning published by Athabasca University and
serves on the Editorial Board of Distance Education, published for the
Open and Distance Learning Association of Australia. She was the senior
founding staff member of telemedicine activities in Newfoundland
and Labrador and of Contact North/Contact Nord in Ontario. In her consulting practice, she
has worked for clients such as the World Bank, the American Development Bank
and the Canadian International Development Agency.
There are a number of reasons why I have kept my CREAD
membership over the years, Judy says. In my experience, CREAD is unique in
its commitment to functioning across all the Americas in four languages.
CREAD's leadership in bringing together the Americas to foster distance
learning was visionary and has enriched all its members. As someone fluent in
French and English, who has a halting competence in Spanish, I value CREAD's
contribution to my personal and professional growth and appreciation of how
to function in today's increasingly multi-lingual, cross-cultural world.
CREAD shows that English does not have to dominate this new world and that it
is possible to cross the linguistic (and digital) divide as members of a
sustainable organizational model.
JUDY
ROBERTS, President
Judy
Roberts & Associates/Associes Inc.
e-mail: judyrobe@istar.ca
Web: http://www.RobertsAssoc.on.ca
---
Dr. Mara de los
ngeles Ortiz
Puerto Rico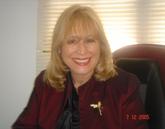 Dr.
Mara de los ngeles Ortiz has been a CREAD member since 1996 and is a
biochemist and specialist in planning and educational research in institutes
of higher education. She took her Ph.D. at the University of New York, took graduate and
undergraduate classes at the Pontificia Universidad Catlica in Puerto Rico and carried out research and graduate
studies at MIT through a Graduate Honor Fellowship.
In the course of her academic career she has been a
Professor of Biology at the Universidad lnteramericana of Puerto
Rico, where she spent 16 years as Academic Dean, served as Dean
of the Guayama Campus and, for nine years, as Rector of the Arecibo Campus of
that university. In 1990 she was appointed Academic Vice President of the Ana
G. Mndez University System, a position she held for six years until she was
appointed President of the Central University of Bayamn in September 1996.
Dr. Ortiz was twice awarded a Fulbright to work as an
advisor for academic and university policy and for scientific research at the NationalUniversity of the Republic of Honduras, a country
with which she has maintained professional relations for the last 15 years. She was awarded the Bicentenary Medal of
the University of the Andes of Venezuela, with whom she has signed
cooperation agreements.
Currently she holds the UNESCO Chair in Higher Education
at the University of Puerto Rico, Ro
Piedras. She is Founder-President of
Ortiz, Lord, Hope and Associates, an Academic and Administrative Consulting,
Research and Advisory company.
Being a member of CREAD means having a permanent
linkage to change and innovation, which is fundamental to keeping
universities in continuous contact with the experiences of other
nations. I value what CREAD has
contributed to the fields of information technology and distance education,
and CREADs continuing contribution to the development of faculty, students,
researchers and university administrators in multicultural and multilingual
contexts.
Dr. Mara de los ngeles Ortiz
perusa@coqui.net
---
Dr.
Jane Madsen
USA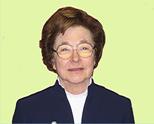 Jane
Madsen holds a Doctor of Education Degree from ArizonaStateUniversity. Her several years as an elementary school
teacher, both overseas and in the U.S., culminated in a
professorship at The Pennsylvania State University. Jane has promoted the conservation of the
Earth's natural resources throughout her years of volunteer work with both
Girl and Boy Scouts and her recent directorship of natural resource programs
at PennState's LaurelHavenConservationEducationCenter. In 1995, she and her late husband, Harold
Mitzel, were presented with The Pennsylvania Forestry Association's award
"Excellence in Natural Resources Education."
Because of Jane's ardent interest in the environment and
specialized training in the areas of forestry and natural resources, Jane
says she has found CREAD to be an avenue through which awareness of the
necessary sustainability of the Earth's natural resources can be
realized. Through CREAD, Jane hopes to
spearhead an interest globally, and especially in Latin
America, in the UNESCO Internet teacher education program called
Teaching and Learning for a Sustainable
Future. She says: "There is
no doubt about it CREAD is a very important educational catalyst that can
affect the lives of thousands of people throughout the world."
Dr. Jane M. Madsen
jmm5@psu.edu
---
Dr.
Jos Silvio
Venezuela

Jos
Silvio is a Venezuelan, and currently holds the position of Adjunct Professor
and Coordinator of Doctoral Thesis Advisors for the Instructional Technology
and Distance Education Doctoral Program at NovaSoutheasternUniversitys Fischler
School of Education and Social Services.
He is also an International Advisor in Virtual Learning (e-Learning)
and Distance Education. Prior to retiring from UNESCO he was a member of the
International Professional Personnel and General Coordinator of the UNESCO
International Program for Higher Education in Latin America and the Caribbean
(IESALC), based in Caracas,
Venezuela.
His area of professional interest is the use of computer
and information science in education.
He has been the editor of three books on this topic, all published by
UNESCO, the most recent of which is available at: http://www.iesalc.unesco.org.ve/programas/internac/univ_virtuales/
america%20latina%20y%20caribe/EducVirtual%20ALC.pdf

He has also authored the book: The Virtualization of the
University; how can higher education can be transformed by technology? (in
Spanish), published by UNESCO and distributed by Editorial Santillana of Spain. A complete electronic version may be found
at: http://www.iesalc.unesco.org.ve/programas/internac/univ_virtuales/
venezuela/La_virtualizacion_univ.pdf
Writing of his experience with CREAD, Jos Silvio says:
In the course of
my professional experience in international cooperation in distance
education, I have had the opportunity to coordinate many networks and
organizations of different kinds. Many
of them were short-lived, even though a significant effort had been put into
them. CREAD has been the exception and
has remained active since its inception, without interruption, continuously
growing and diversifying, due to a concentration on high quality and, above
all, the ability to be responsive to a range of needs, from the particular
region to the whole Latin American area.
I have also been able to experience the quality of its institutional
and individual members. For all these reasons, and many more which space does
not permit me to list, I feel proud to belong to CREAD and to actively work
for its future development.
Dr. Jos F. Silvio
jsilvio@nsu.nova.edu
---
CREAD 2006 CONFERENCES
VIRTUAL EDUCA
Bilbao, Spain
June 19-22, 2006
http://www.virtualeduca.org

FOURTH CREAD CARIBBEAN
Intituto Tecnolgico de Santo Domingo
(INTEC)
Santo
Domingo, Dominican Republic
July, 2006
http://www.intec.edu.do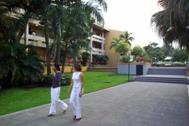 This
will be the fourth in a series of congresses organized by members of CREAD in
the Caribbean region. The number of national
and international participants and the richness of the program in these
congresses has grown from year to year.
Every year since 2003 one of the Dominican institutional members of
CREAD has taken on the responsibility of hosting this congreso the Open
University for Adults in 2003, the University of the Caribbean in 2004, and APECUniversity in 2005. In 2006 this event will be
organized by the Technological Institute of Santo Domingo (INTEC), a leading
Dominican institute of higher education, and will take place at the end of
July.
---
TENTH CREAD MERCOSUR/SUL CONFERENCE 2006
QUALITY, LEARNING AND TECHNOLOGY: CHALLENGES IN
DISTANCE EDUCATION

QUALITY, LEARNING AND TECHNOLOGY: CHALLENGES IN
DISTANCE EDUCATION
Universidad Catlica del Norte Centro de Educacin a Distancia
Antofagasta, Chile
August 2-4, 2006
http://www.ced.ucn.cl

General Objectives:
v     
To analyze experiences in Quality, Learning
and Technology in the light of challenges in the field of distance education,
in the MERCOSUR countries as well as in other countries within the region, in
the Caribbean and in other continents.
v     
To give an overall view of the use of the new
technologies and their strategic importance.

FIRST CREAD CENTRAL AMERICA
Universidad Estatal a Distancia
San Jos, Costa
Rica
November 2006
http://www.uned.ac.cr
This conference is being organized by the State Distance
University (UNED) and will be held in San
Jos, Costa Rica in November 2006.
---
FIFTEENTH
INTERNATIONAL DISTANCE EDUCATION CONFERENCE
University of Guadalajara
Guadalajara, Mxico
November-December, 2006
http://www.udgvirtual.udg.mx
This conference, which is the most important of its kind
in Latin America, will again be held in conjunction with the International
Book Fair, in Guadalajara,
Mexico. The organizer will be the Virtual
University of Guadalajara.
PRESIDENT
Lic. Patricia vila Muoz
Directora
de Investigacin y contenidos educativos
Instituto
Latinoamericano de la Comunicacin Educativa (ILCE)
Mxico,
DF, Mxico
E-mail: pavila@ilce.edu.mx
EXECUTIVE DIRECTOR
Dr. Armando Villarroel
CREAD
Executive Office
Nova
Southeastern University
North Miami Beach, USA
E-mail: villarro@nsu.nova.edu
REPRESENTATIVE OF NOVA SOUTHEASTERN
UNIVERSITY
Dr. Anthony J. DeNapoli
Executive
Dean
Nova
Southeastern University
North Miami Beach, USA
E-mail: denapoli@nsu.nova.edu
ANDEAN REGION (Bolivia,
Colombia, Ecuador, Peru)
Dr. Luis Miguel Romero Fernndez
Rector-Canciller
Universidad
Tcnica Particular de Loja
Loja, Ecuador
E-mail: lmromero@utpl.edu.ec
BRAZIL
Professor Luiz Valter Brand Gomes
Diretor
Presidente
Fundao
Euclides da Cunha
Niteri,
RJ Brasil
E-mail: lzvalter@fec.uff.br
ENGLISH-SPEAKING CANADA
Dr. Nancy Van Wagoner
Director
AcadiaUniversity
Continuing
and Distance Education
Wolfville, NSCanada
Email: nancy.vanwagoner@acadiau.ca
CARIBBEAN (Antilles, Belice, Cuba, Dominican Republic, Haiti, Puerto Rico,
Guyana, Surinam, Venezuela)
Prof.
Mara de Lourdes Lpez
Vice
Presidenta Auxiliar
Sistema
Universitario Ana G. Mndez
San Juan, Puerto Rico
E-mail: ac_mlopez@suagm.edu
CENTRAL AMERICA (Costa Rica, El
Salvador, Guatemala,
Honduras, Nicaragua, Panama)
MBA Rodrigo Arias Camacho
Rector
Universidad
Estatal a Distancia
San Jos, Costa
Rica
E-mail: rarias@uned.ac.cr
MEXICO
Maestro Manuel Moreno Castaeda
Rector
Sistema
de Universidad Virtual
Universidad
de Guadalajara
Guadalajara, Jalisco,
Mxico
E-mail: mmoreno@redudg.udg.mx
SOUTHERN CONE (Argentina,
Chile, Paraguay, Uruguay)
Dr. Hctor Alejandro Barcel
Rector
Instituto
Universitario de Ciencias de la Salud
Buenos AiresArgentina
E-mail: hbarcelo@impsat1.com.ar
UNITED
STATES OF AMERICA
Dr. Marshall E. Allen
Director
OklahomaStateUniversity
Institute
for Telecommunications
TelecommunicationsCenter
Stillwater, OKUSA
E-mail: marshal@okstate.edu
LIFETIME HONORARY MEMBER
Dr. Patricia A. Book
Vice
President for Regional Development
KentStateUniversity
Kent, OH
USA
E-mail: pbook1@kent.edu
CREAD REGIONAL OFFICES
BRAZIL
Dra. Marlene Blois
Diretora
de Educao
Universidade
Carioca UNIVIR
Rio de Janeiro, RJ BRASIL
E-mail: m.blois@terra.com.br
ARGENTINA
Lic. Norma Lidia Carosio
Coordinadora
Instituto
Nacional de Tecnologa Agropecuaria
Proyecto
de Capacitacin a Distancia
Buenos Aires, ARGENTINA
E-mail: ncarosio@correo.inta.gov.ar
CANADA
Dr.
Alejandro Rada
Director
Universit
du Qubec a Chicoutimi
Chicoutimi, Qubec,
CANADA
E-mail: arada@uquac.uquebec.ca
The CREAD
Electronic Newsletter will be published four times a year, in Spanish,
English and Portuguese, in order to provide information about Consortium
activities and to pass on professional information of interest.